Thanks so much to the volunteers who came last week and helped compost and mulch the new beds.
This week we formed, added compost, and mulched the newest beds. As soon as it cools down, we will plant fall crops in these newest beds, including broccoli, cauliflower, lettuce, spinach, kale, and much more. We also started planting our perennial pollinator strip with Asclepias tuberosa, aka butterfly weed. This flower is related to milkweed and can be a host to monarch butterfly caterpillars. Finally we began assembling the hoop house.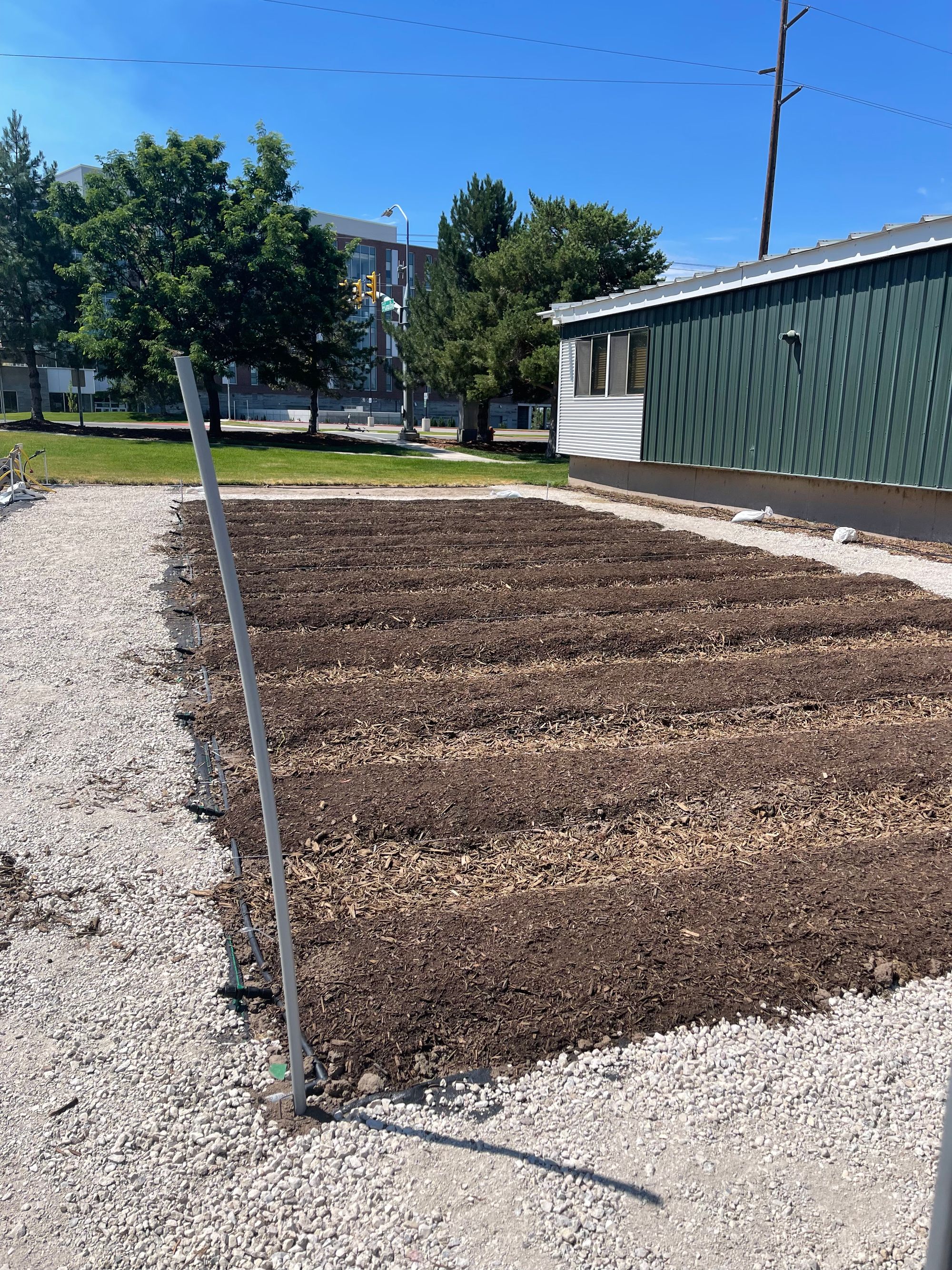 ---
Fresh Food Thursday
This Thursday, July 21, at 1 pm, UVU CARE will be hosting their Fresh Food Thursday. If you or someone you know is food insecure, feel free to stop by and pick up some fresh produce. The GRIT garden will donate peas, radishes, scallop squash, basil, and more this week. So far, We have donated 191 pounds of produce from the garden and have set a goal of 2,000 pounds.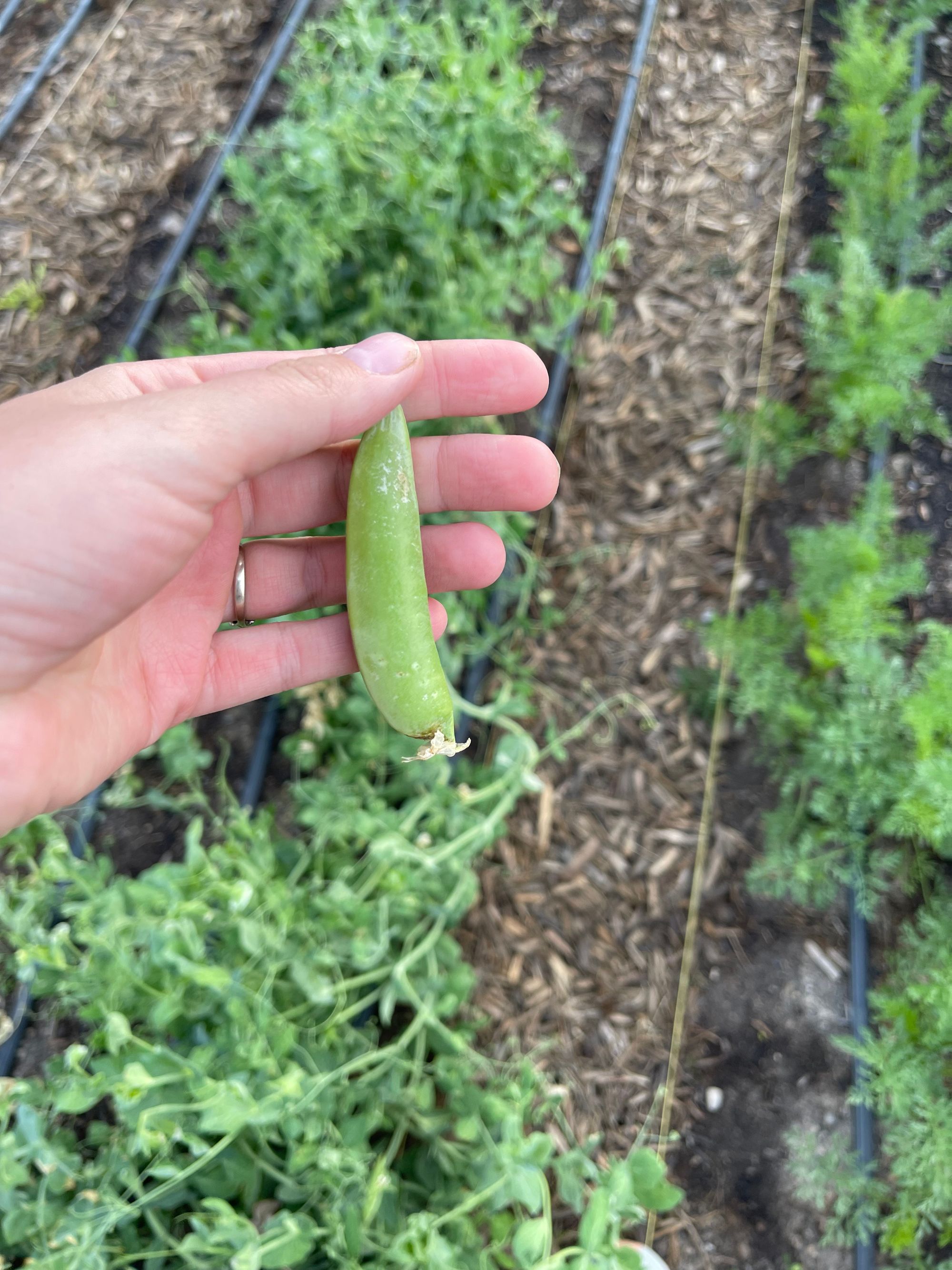 ---
Hoophouse assembly
With the help of some AmeriCorps volunteers we have begun construction on the hoophouse. The first step was squaring up the footprint and then driving the wall stakes into the ground, and constructing the hoops. We can now see the footprint of the hoophouse.