Walkways, mulch, and a big harvest!
Thanks so much to the volunteers who came last week and helped us spread mulch and trellis our vining crops. This week we are looking forward to tamping down the center walk way, spreading more mulch and gravel, and weeding.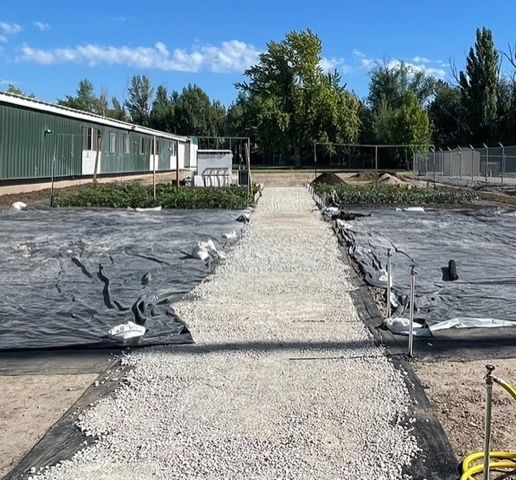 ---
Fresh Food Thursday
Last week we reached more than 100 total pounds of produce from the garden that was donated to the Care food pantry. We donated a mix of carrots, radishes, broccoli, zucchini, scallop squash, along with a variety of herbs.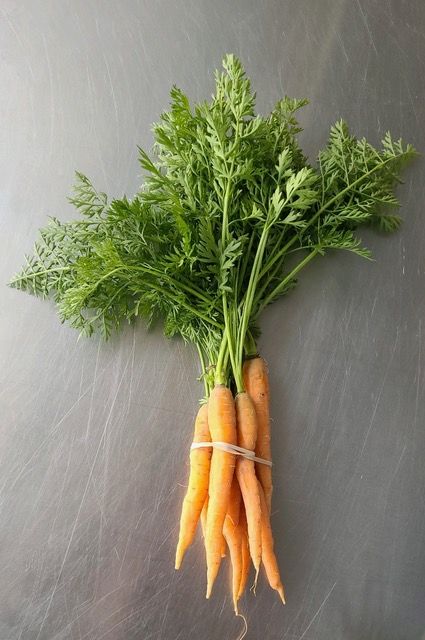 ---
Grow Bags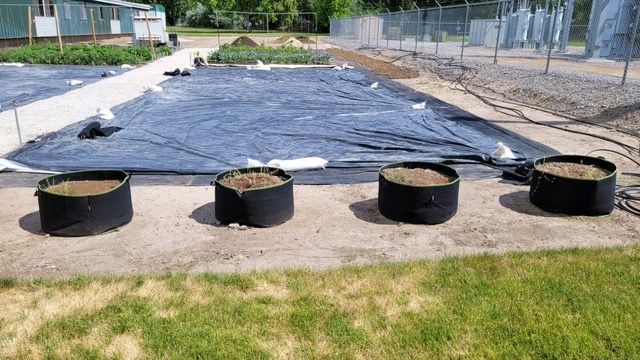 Grow bags are being utilized at the garden as a temporary substitute to raised beds, until raised beds can be built. Currently they are filled with herbs including sage, oregano, thyme, and chives.
---
Humic acid application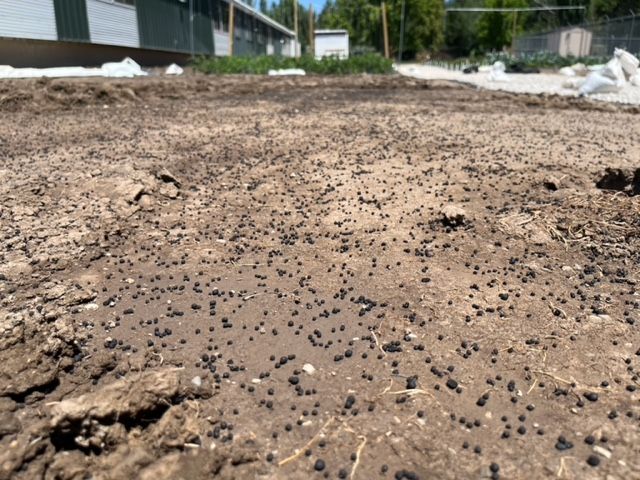 This week we we applied humid acid to the soil in the garden that has not been tilled yet. Humic acid adds organic matter to the soil and helps break up clay particles. Applying humid acid should help to make our job of tilling the garden easier.
---
Ripening up
So many of our plants in the garden are starting to produce fruit! We spotted tomatillos, cucumbers, and so many zucchini that will be ready to harvest soon.