First harvest was a success!
This week marks a big milestone for the garden: we have started harvesting our first produce! Check out the beautiful lettuce, radishes, and bok choi!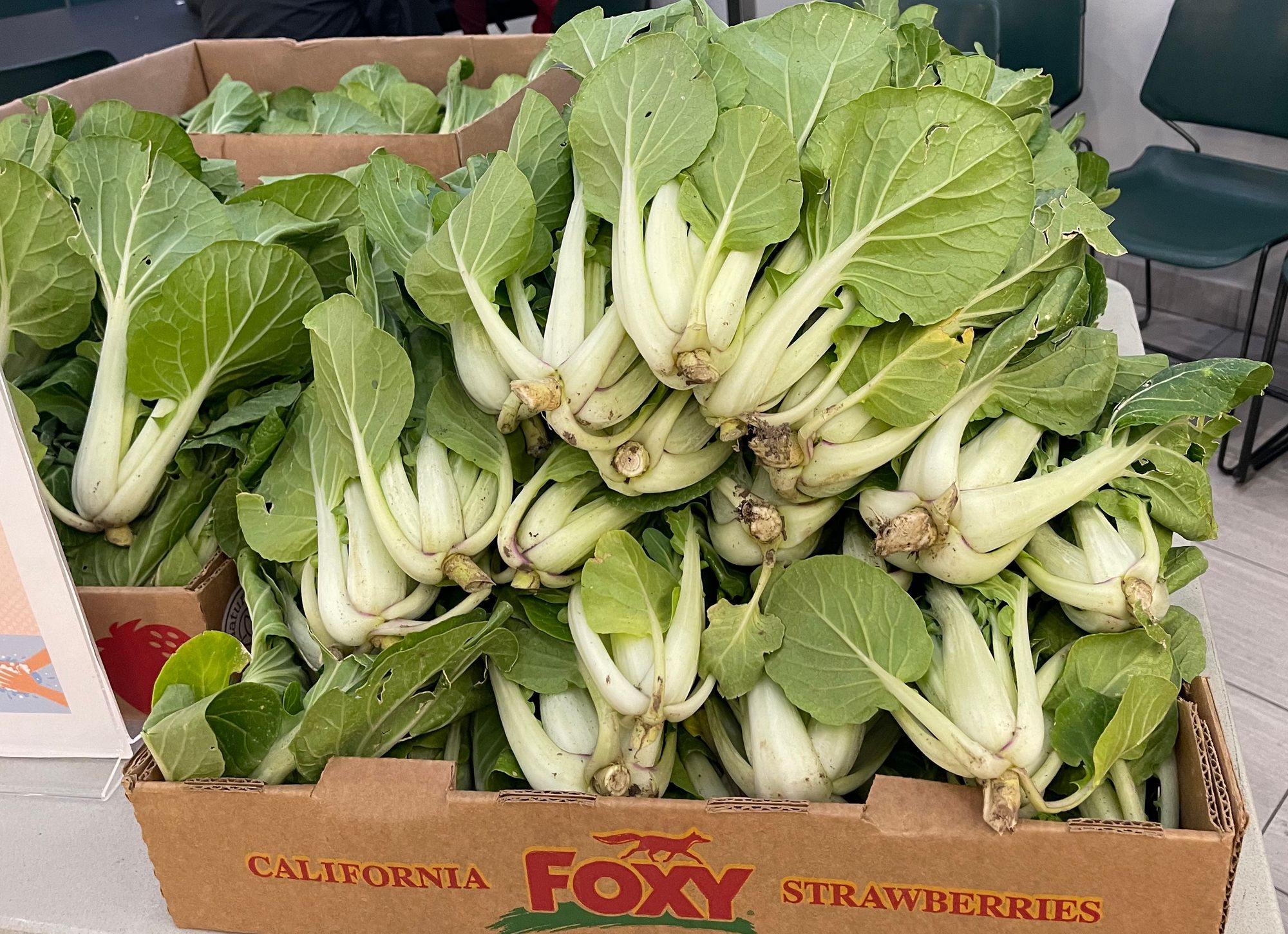 The produce was donated to the student food pantry on campus on Thursday. The food pantry is hosting Fresh Food Thursdays where they provide fresh produce to students. It was so rewarding to see students so excited about taking some! In total we had 75lbs of produce and all of it was distributed to students.