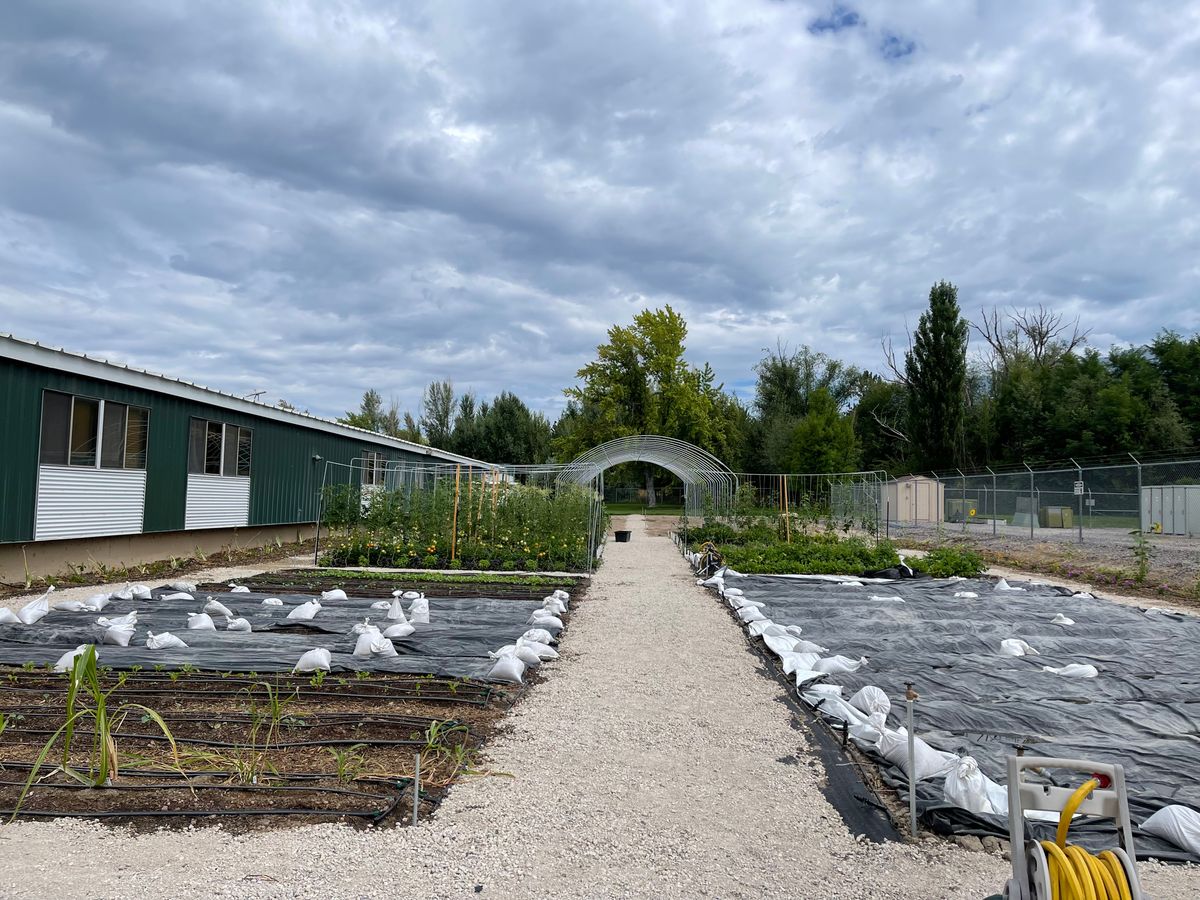 This week at the garden has been all about fall even though the temperature has not been cooperating. Volunteers planted many more fall crops and a cornucopia of produce was harvested, including the sunflowers, which will be roasted and salted to eat the seeds. Tomatoes, corn, squash, and peppers continue to produce at an incredible rate. They at least seem to be enjoying the heat.
---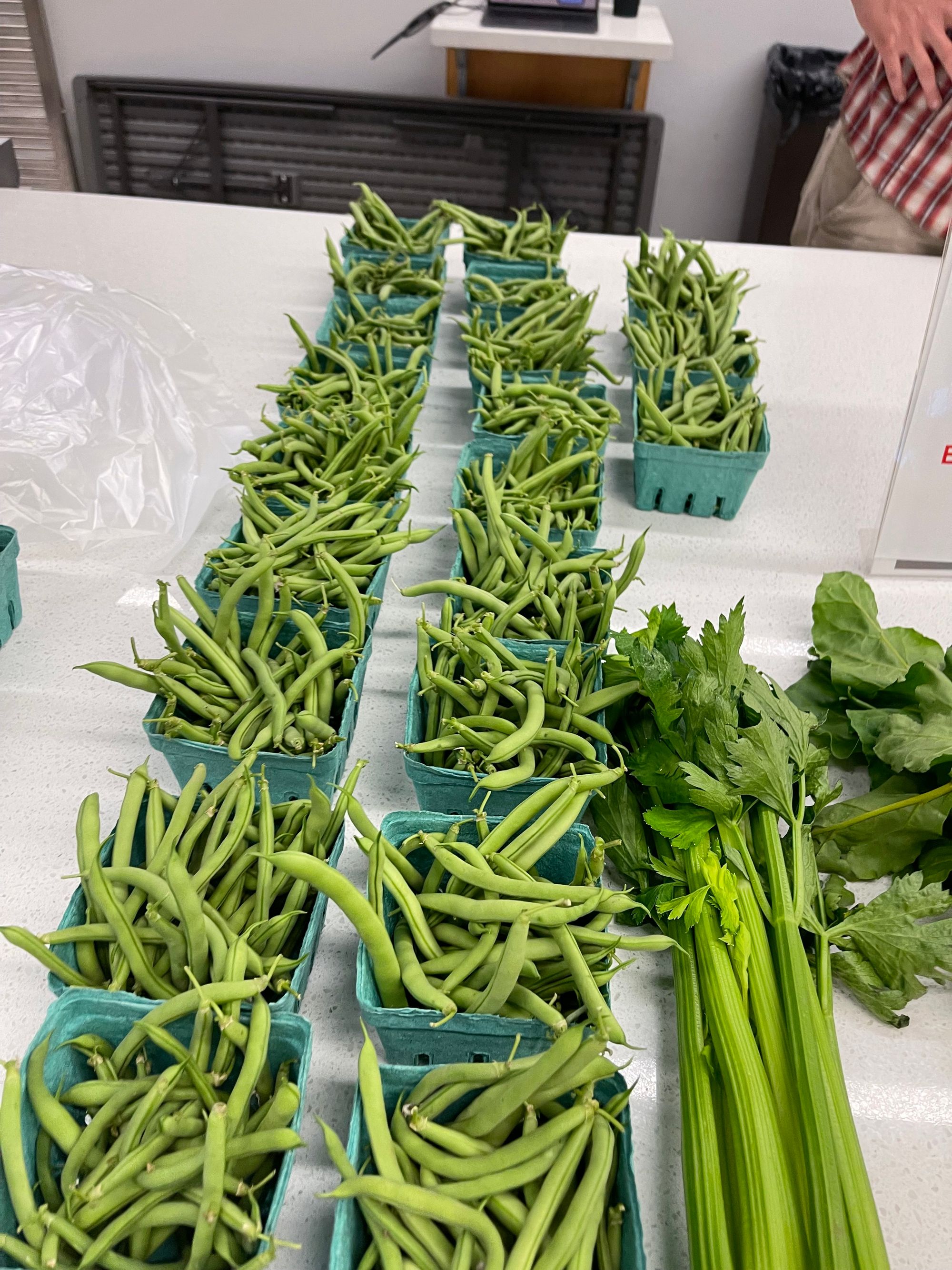 Hoop House Hoedown
On Thursday, September 29,  from 4-7 pm, we will be finishing the hoop house at the GRIT garden and will celebrate with a hoe down. The UVU botany club has generously offered dinner for volunteers and anyone who would like to come to the garden.  Please RSVP here so we can get an accurate headcount for food.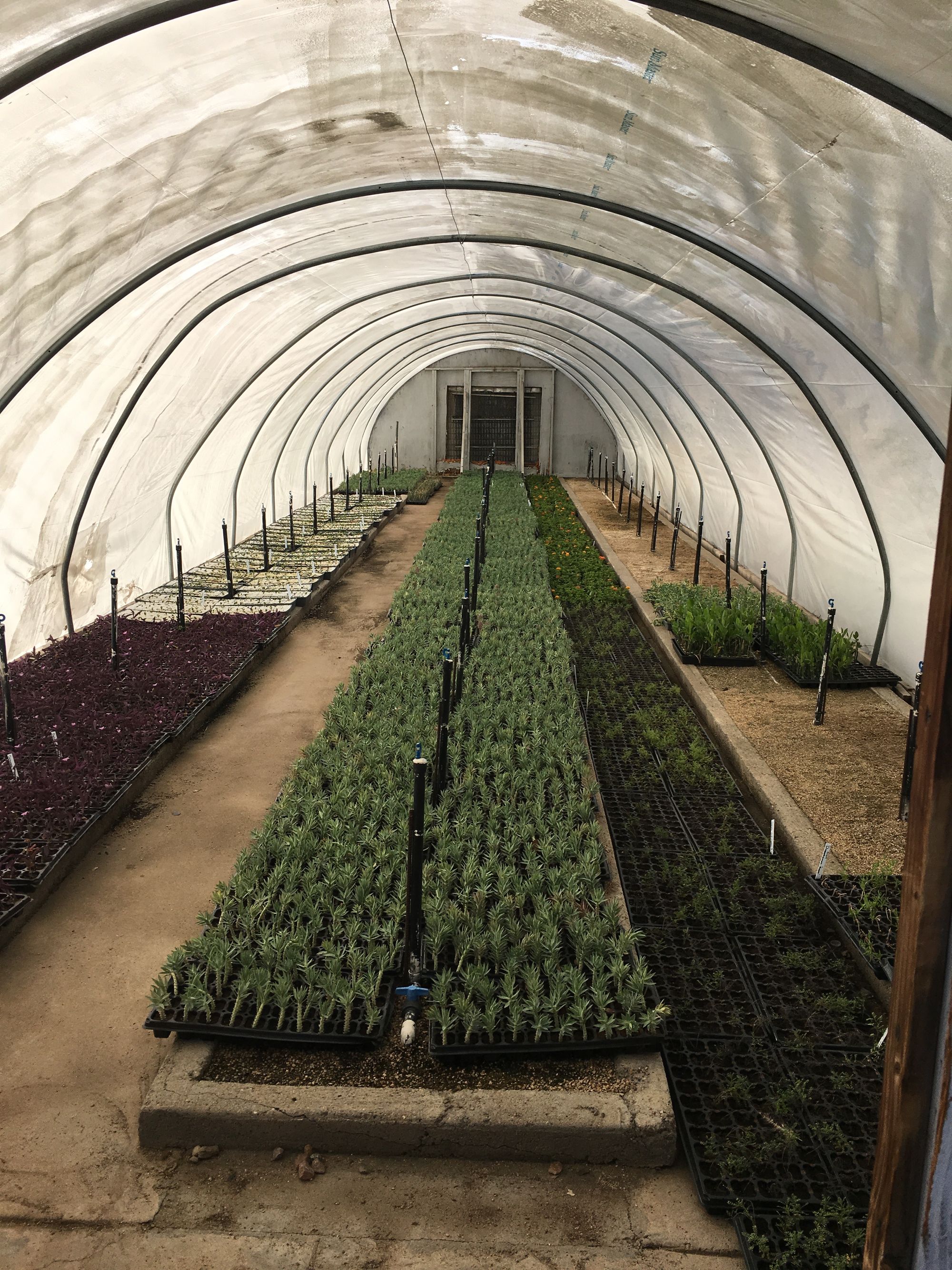 What is a hoop house?
Hoop houses are a type of greenhouse structure characterized by their rounded dome-like top and thin polyethylene covering. Hoop houses are incredibly diverse in their size, superstructure, and purpose. Hoop houses can be incredibly simple, made from PVC and unheated, to complex and fully automated. The diverse uses for hoop houses and lower upfront costs make them good tools for market farms like the GRIT garden.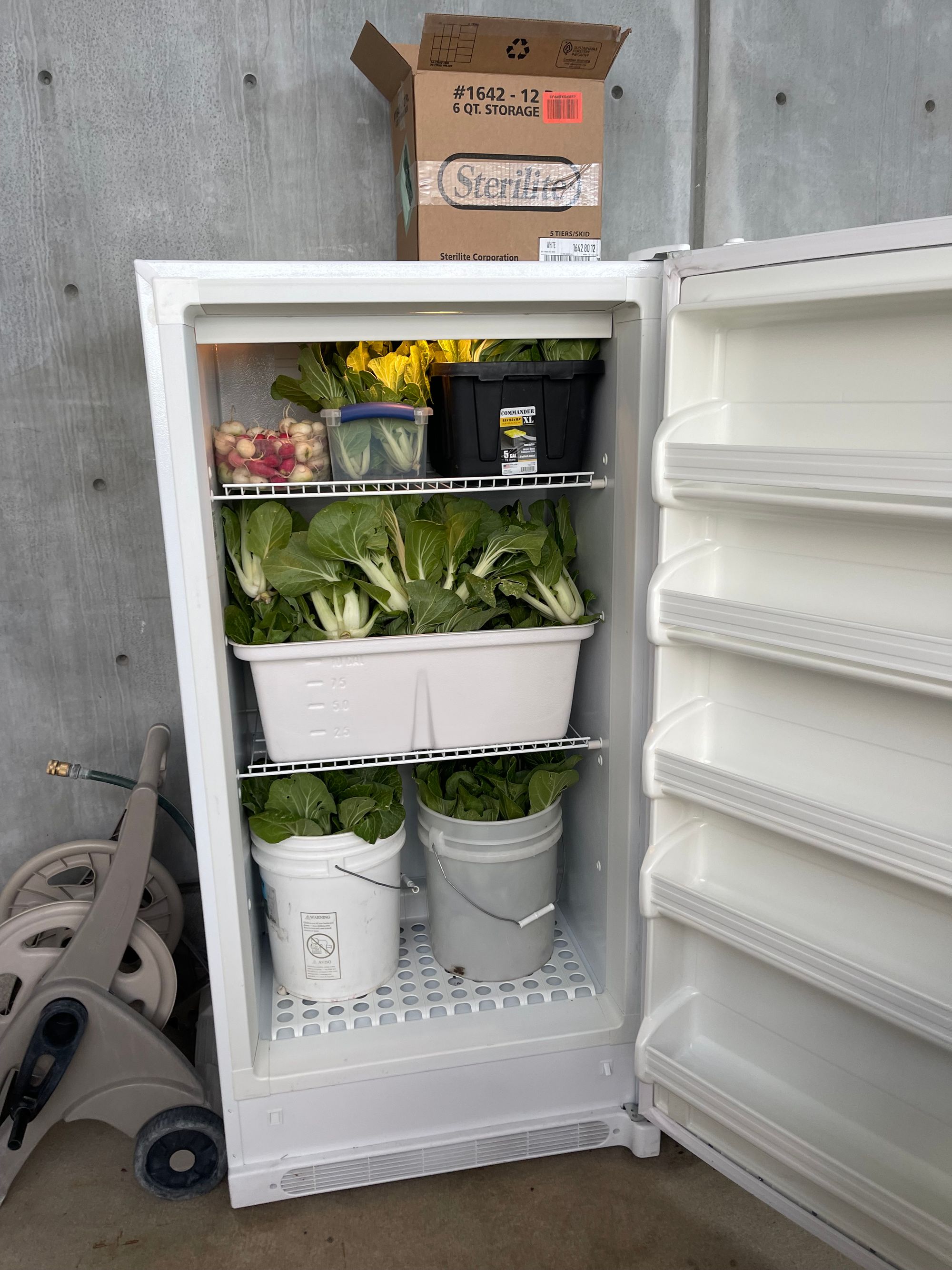 How will the GRIT garden use the hoop house?
The hoop house at the GRIT garden will be used primarily to extend the growing season. There is not currently a heater in the hoop house, but we hope to grow cold hearty species throughout the winter. These species include carrots, lettuce, kale, and several others. In the spring, we will start crops early in the hoop house, including those that need to be trellised, such as tomatoes, peppers, cucumbers, and eggplants. The north end of the hoop house will also act as our headhouse.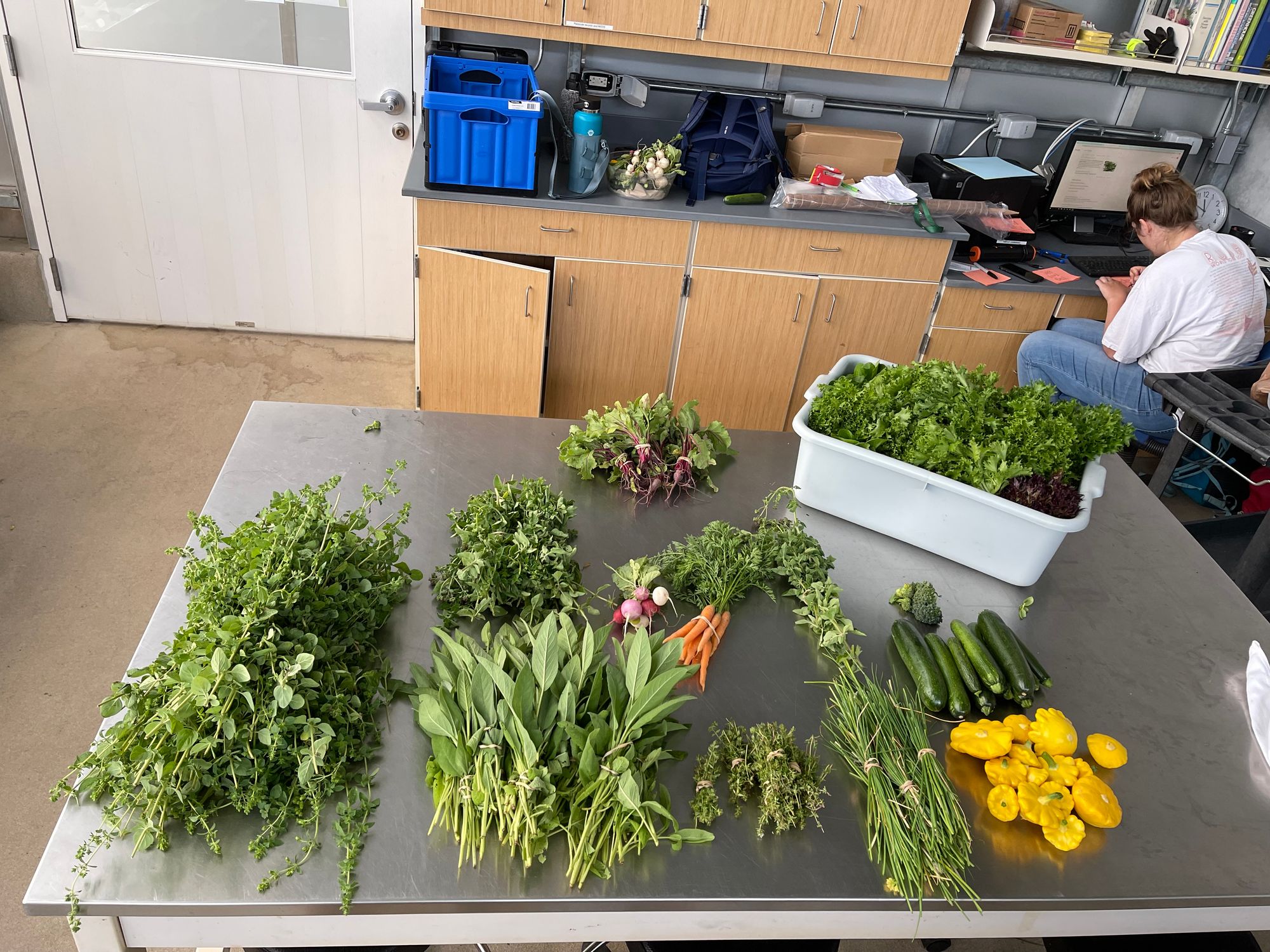 What is a head house?
The head house is an all-purpose area for greenhouses. It can act as a storage, prep, and wash area. Our head house will have two sinks for washing produce that will drain into a french drain system to water a berry patch, two prep tables, and next year we will add a walk-in cooler. During these first few months of growing, we have been using the head house attached to the greenhouse on the third floor of the science building to wash and prep produce, and we are very much looking forward to not having to haul everything such a long way.